Trends often make a come back. This year stripes pattern are the must have. We propose them with our personal touch, where colors, rhythms, spaces are mixed to innovate and create new styles for infinite inspiration of your decor, on any support in your home.
Yesterday, today and tomorrow, the theme of the passing time remains an everlasting source of inspiration for designers. Find these romantic styles across our product range.
The combination of geometric and floral patterns into a single print opens wide space of freedom for designers. We love exploring such fusions to create unexpected design that we later deploy as print on paper, fabric, floor tiles.
Geometric patterns, playing with lines, curves and shapes bring unlimited option for contemporary design. In addition to the collection of the public catalogue, we have many designs that we can use and adapt to development customized and exclusive product.
Talking to children, we need to be gentle, playful and inspiring their games and dreams. We have been doing that with various styles and mix of patterns including animals, nature and geometric tricks.
We explored colors, shapes and symbols from other horizons to create this range that links to different artistic background and culture.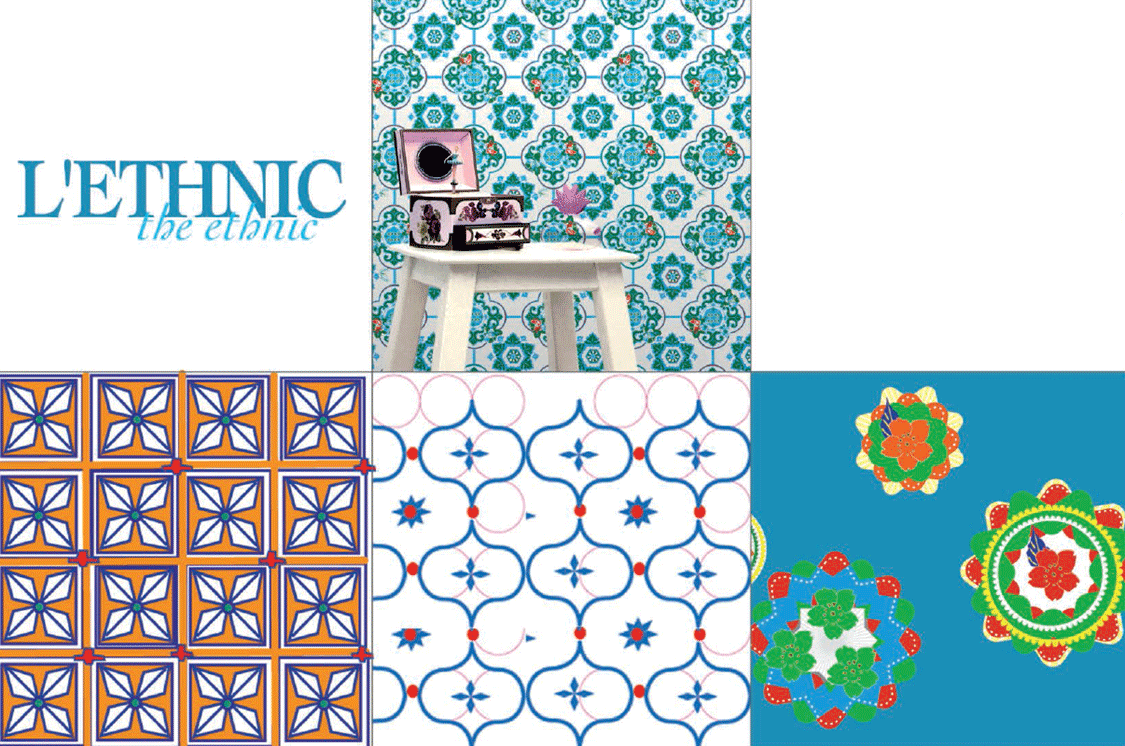 Plain colors have always been present in home decoration. They deserve our attention and with some creativity on visual rhythm, hues and nuances, they remain a trendy approach to home decor style.
FOR DISTRIBUTION & SALES ENQUIRIES,PLEASE CONTACT US: